Cosmetic Acupuncturist in Niagara Falls , ON
Approaching Beauty in a Holistic Way
Look and feel younger, age gracefully and enjoy the process.
Be the best version of yourself, with a holistic plan specifically designed to improve your facial appearance while increasing your overall health and wellbeing.
Tao's Space Cosmetic Acupuncture Treatments are safe, 100% natural and toxin free.
We combine body + face acupuncture treatments with facial massage and cupping or gua sha techniques. We use organic, vegan and reiki infused products to equally promote beauty and health.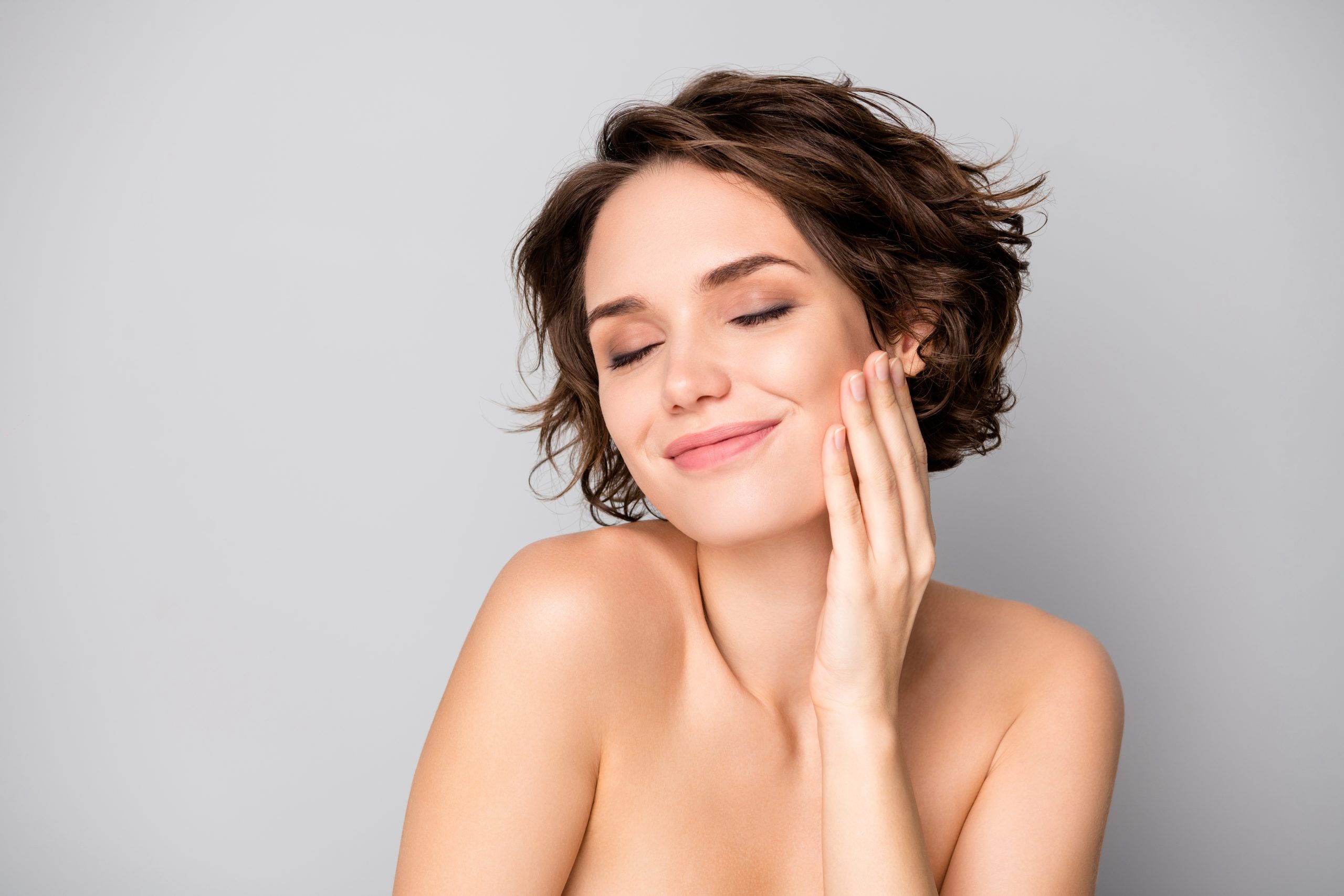 Spoil yourself with our wonderful and relaxing Chinese Medicine Cosmetic Treatments of Facial Rejuvenation and Lift. Beauty is the exterior manifestation of interior health, therefore we provide facial and body acupuncture together, holistically balancing your general health while giving you a youthful glow.
Benefits of Cosmetic Acupuncture
Cosmetic Acupuncture improves facial appearance by tightening pores, reducing fine lines - wrinkles and softening deeper ones. It reduces puffiness and dark circles under the eyes, double chin and other signs of aging. It increases the circulation of qi and blood and stimulates the lymphatic system to detox. It builds up natural collagen, elastin production and improves muscle tone, resulting in a more firm - smooth looking skin with a beautiful glow.
Cosmetic Acupuncture is also getting increasingly popular among younger generations, preventing early signs of aging and maintaining their healthy and vibrant look.
Cosmetic Acupuncture Intake
Before your first Facial Acupuncture Treatment, a general health assessment will be held by your practitioner, where questions about your health history, goals and concerns will be asked in order to ensure that this form of acupuncture is a good fit for
you and to design a treatment that will improve your general health while targeting the areas of specific importance to you.
Duration: 30 to 40 minutes
Cosmetic Acupuncture - Beauty Dream Plus
Includes:
A gentle face and neck exfoliation
Scalp, face and neck Acupressure Massage
Body and face Cosmetic Acupuncture Treatment
Face and neck Cupping or Gua Sha
Final Facial Lift Massage
Chinese Medicine Beauty Auricular Therapy
Duration: 90 minutes
Cosmetic Acupuncture - Beauty Dream
Includes:
A gentle face and neck exfoliation
Brief scalp, face and neck Acupressure Massage
Body and Face Cosmetic Acupuncture Treatment
Brief face and neck Cupping or Gua sha
Final Facial Lift Massage
Duration: 70 minutes
Facial Massage – Beauty Dream
Includes:
Gentle face and neck exfoliation
Gentle face and neck cleanse
Scalp, face and neck Acupressure Massage
Final Facial Lift Massage
Duration: 35 minutes
Includes:
Gentle face and neck exfoliation
Gentle face and neck cleanse
Brief scalp, face and neck Massage
Brief final Facial Lift Massage
Duration: 35 minutes
Facial Guasha Beauty Dream
Includes:
Gentle face and neck exfoliation
Gentle face and neck cleanse
Brief scalp, face and neck Massage
Cupping or Gua sha